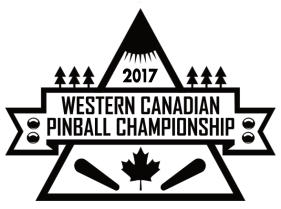 Powered by :
Nitro Amusements – Western Canadian Pinball Championships (WCPC)
The Nitro Amusements – WCPC is the showcase event at the Edmonton Pinball and Arcade Expo. This will be IFPA sanctioned and will be an opportunity to get world ranking points and an opportunity to get into the top 16 places in ranking for an opportunity to compete in the Alberta Pinball Provincial Championship on February 2018 for a chance to win an entry into the IFPA State Championship Series in March 2018. Come out, bring out your best game and see if you can compete with some of the best pinball players in the world.
Qualifying Hours:

Friday: Noon – 9:30pm (ticket sales will end at 9:00pm)
Saturday:  10am – 10pm (ticket sales will end at 9:00pm)
Playoff Hours:
Sunday: 9am – 3pm
Information:
The tournament will be using a HERB style (best score format) with unlimited qualifying attempts using PAPA position/rank scoring (1st 100, 2nd 90, 3rd 85, 84, 83, 82…)

The tournaments are fully open to the public along with your PRE-PAID admission to YEGPIN
Qualifying can be attempted anytime during Friday or Saturday, but you must be available to show up for Sunday if you qualify for the playoff round
Entries will be $4 each, $10 for 3 entries, $20 for 7 entries, entries that are unused are non-refundable
Top 24 scores will qualify for A division
The next 8 scores will qualify for Novice division (25-32 place)
Novice division is restricted to players with a IFPA rank of 2,500 or greater
Finals start at 9:00 am on Sunday
Byes will be provided in the 'A' division to the top 8 qualifiers
Each elimination round will be a three game Professional & Amateur Pinball Association (PAPA)  four player format (4,2,1,0 scoring) knockout round with two players advancing until the final 4 grouping.
Pinburgh style playoff: 3 machines (modern, early dmd/late solid state,early solid state) will be put into 4 banks. Top seed will get choice of bank and position in the first machine in bank, after first game position will be determine in descending order of rank on the previous machine.
Prize Pools:
Over $5000 in cash and prizes to be given away to the winners of the Nitro Amusements – WCPC.

Prizing will be provided to the top 16, top 3 in novice and top ladies qualifier.



A pinball machine worth approx $2500 (or cash price of $1500) will be awarded to the winner of the 'A' final champion.
| | | | | | | |
| --- | --- | --- | --- | --- | --- | --- |
| Division | 1st | 2nd | 3rd | 4th | 5th-8th | 9th-16th |
| A | Pinball Machine (or $1500), Trophy | $1000, Trophy | $500, Trophy | $250 | $100 | $50 |
| Novice | $50, Plaque | Plaque | Plaque | N/A | N/A | N/A |
| Top Ladies Qualifier | $50, Plaque | N/A | N/A | N/A | N/A | N/A |

Rules: (9) nine modern pinball machines will be selected for the Nitro Amusements – WCPC, and your best scores on (6) will count to your final total. All machines will only be available to tournament participants so you must enter the tournament in order to have a chance to try out these machines. In the finals, a mix of modern and classic solid state machines will be used to determine the winner of the Nitro Amusements – WCPC tournament.
All rules, malfunctions, machine settings and player conduct

 to be based on PAPA rules.

Extra Balls will be turned off or a sign posted to 'Play Extra Balls' on particular games if needed.