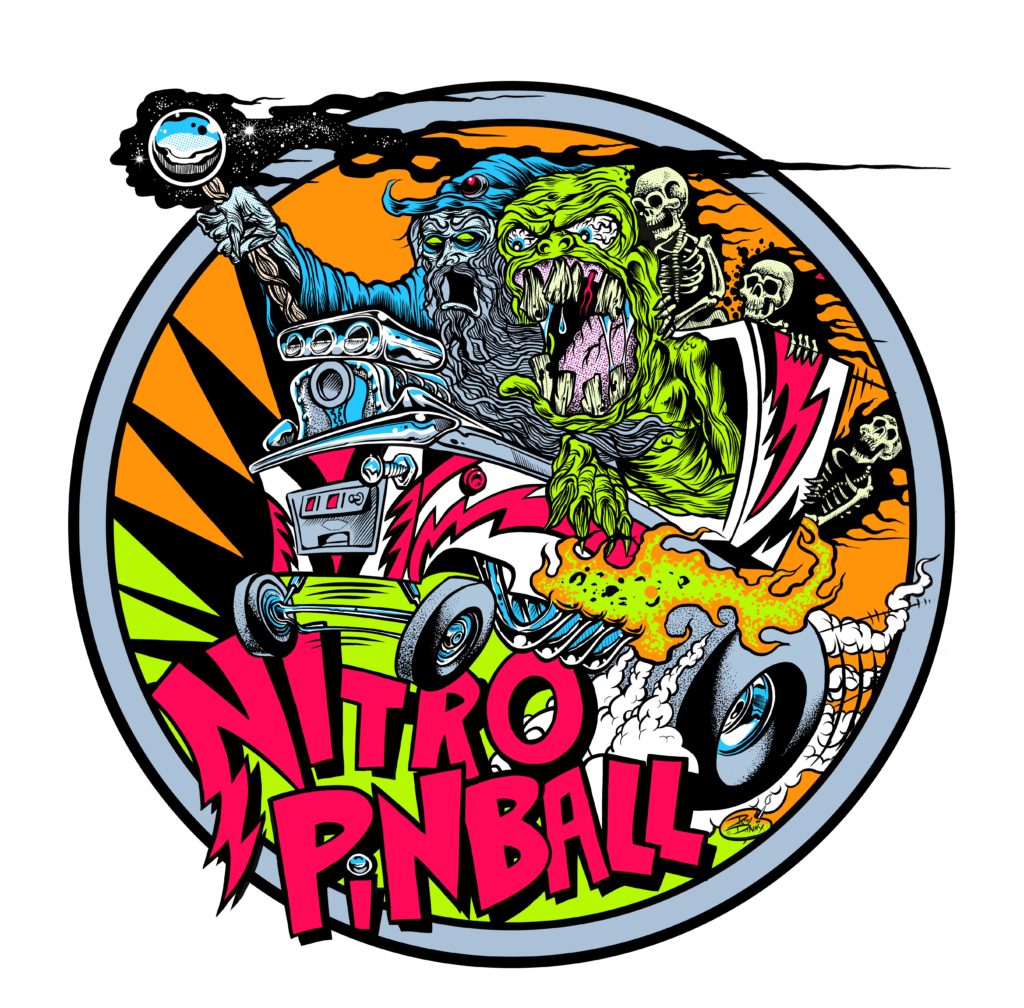 NITRO PINBALL DEMO SALE on NIB Pinball Machines starts now!
Now until April 1st, 2019 take advantage of this sale on BRAND NEW Pinball Machines to be used as donor games during YEGPIN, April 26-28, 2019 in Edmonton, AB.
This is a pre-order sale only! Call Tommy for pricing, terms and conditions 1-855-366-4876 ext. 1

The Demo models will be discounted $500 (includes shipping to YEGPIN). Sale is good on the following titles;
Attack From Mars (Special Edition)
Batman 66 (Premium)
Guardians of the Galaxy (Pro)
Deadpool (Pro)
Deadpool (Premium)
Deadpool (Limited Edition)
Dialed In (Standard)
Houdini
Iron Maiden (Pro)
Metallica (Pro)
Monster Bash (Special Edition)
Munsters (Pro)
Munsters (Premium)
Pirates of the Caribbean (Limited Edition)
Star Wars (Pro)
Thunderbirds
If you pre-purchase before the deadline you will get ALL OF THE FOLLOWING REWARDS from YEGPIN. As it is your machine you will become a registered donor for the event. This entitles you to all of the donor rewards including;
3 day all access entry to YEGPIN
Limited Edition donor pass
Limited Edition YEGPIN lanyard
Optional registration for Canadian Pinball Championship and Classics pinball tournaments
Exclusive YEGPIN keychain collectible for each machine
Access to VIP party (Friday)
Eligible for the prize draw to be announced at VIP party (for a Munsters Pro pinball machine)
Access to Retro 80's Party (Saturday)
This is a limited time offer, the sale will end on April 1, 2019 – So get your orders in today. It is first come, first served. And only on these demo titles.
Please note the following restrictions:
CASH PRICING IN ADVANCE ONLY.
Credit Card Fees Not Included.
You will not be able to remove your game until end of the show Sunday, April 28 at 4:30pm.
Purchases after April 1, 2019 WILL NOT qualify for donor rewards.
Purchases at the show WILL NOT qualify for donor rewards.
The sale is between you and Nitro Pinball.