Powered by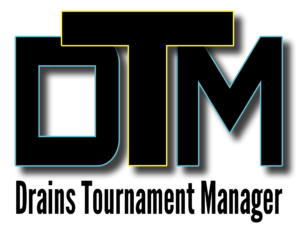 The Youth Canadian Pinball Championships will be an opportunity for those 12 and under to experience playing pinball under a competitive tournament setting. There will be a full qualifying session on Saturday for two different divisions (Main and Novice), where the top 4 players in their division will advance to play in a four player final on Saturday afternoon. Prizes will be awarded to all of the finalists and the event will be streamed worldwide in the main category final. 
Qualifying and Playoff Hours:
| | | |
| --- | --- | --- |
| Day | Session | Qualifying Time |
| Saturday | Qualifying | 10:00PM – 4:00PM |
| Saturday | Playoffs | 4:00PM – 5:00PM |
Information:
The tournament is open to anyone 12 or under as long as they are accompanied by an adult with paid admission.
10-12 years old can only qualify for the main division. Under 10 years of age can qualify for main or novice prizes.
The tournament will be using a HERB style (best score format) with unlimited qualifying attempts using PAPA position/rank scoring (1st 200, 2nd 190, 3rd 189, 188, 187 …)
Qualifying can be attempted anytime during tournament hours on Saturday, but you must be available to show up for Sunday if you qualify for the playoff round.
Entries will be FREE, limited to a total of 5 tries in the qualifying round.
A player must play on at least 2 of 3 machines to qualify for finals.
Top four total scores for each session will advance to the playoff round on Sunday.
Finals start at 4:00PM on Sunday, please check the standings in each division if you qualified and be prepared to play on Saturday afternoon. No substitutes will be allowed in the playoff rounds, and any prizes are forfeited for no shows.
Each elimination (playoff) round will be a three game Professional & Amateur Pinball Association (PAPA)  four player scoring format (4,2,1,0 scoring) knockout round with two players advancing until the final 4 grouping.
Pinburgh quasi style playoff: 3 machines (LCD or modern/early dmd or late solid state, early solid state) in that order will be used
Machines
Rules
All rules, malfunctions and rules, machine settings and player conduct to be based on relaxed PAPA rules.
Extra Balls will be Turned Off
Playoff final round will use the same rules as the CPC tournament.
Prize Pools
| | | | | |
| --- | --- | --- | --- | --- |
| Division | 1st | 2nd | 3rd | 4th |
| Main (4) | Trophy | Plaque | Plaque | Plaque |
| Novice (4) | Trophy | Plaque | Plaque | Plaque |